New York City is home to a number of museums and galleries that cover just about every subject matter. When I first came to school in Manhattan, one of the museums I heard the most excitement about was The Museum of Sex. I'd always wanted to go, but I didn't have the time to visit until this spring semester. Given my passion for body positivity and judgement-free sexuality, I felt that this place was somewhere that would be of interest to me.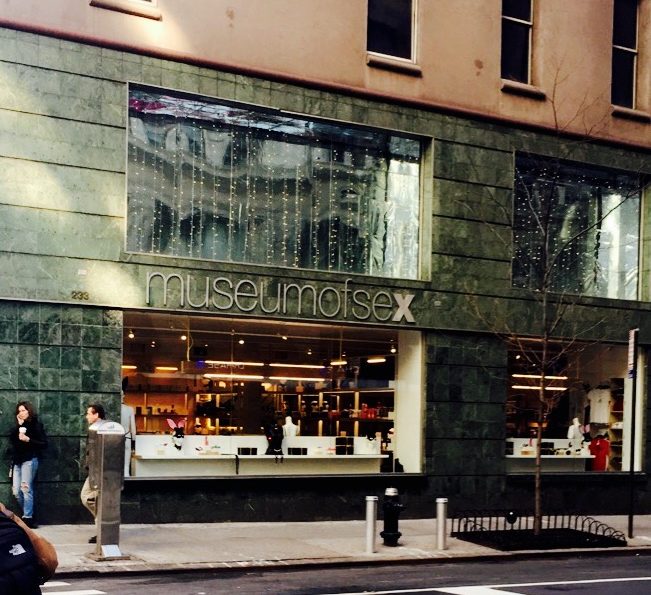 So, one afternoon my friend Alex and I met on 5th Avenue and walked towards the museum with open minds that were ready to learn. When you first enter, there is a store filled with various literature and photography that focus on the sexual being as well as toys for enhancing one's sex life. We wandered around for a bit and then paid the pricey entry fee.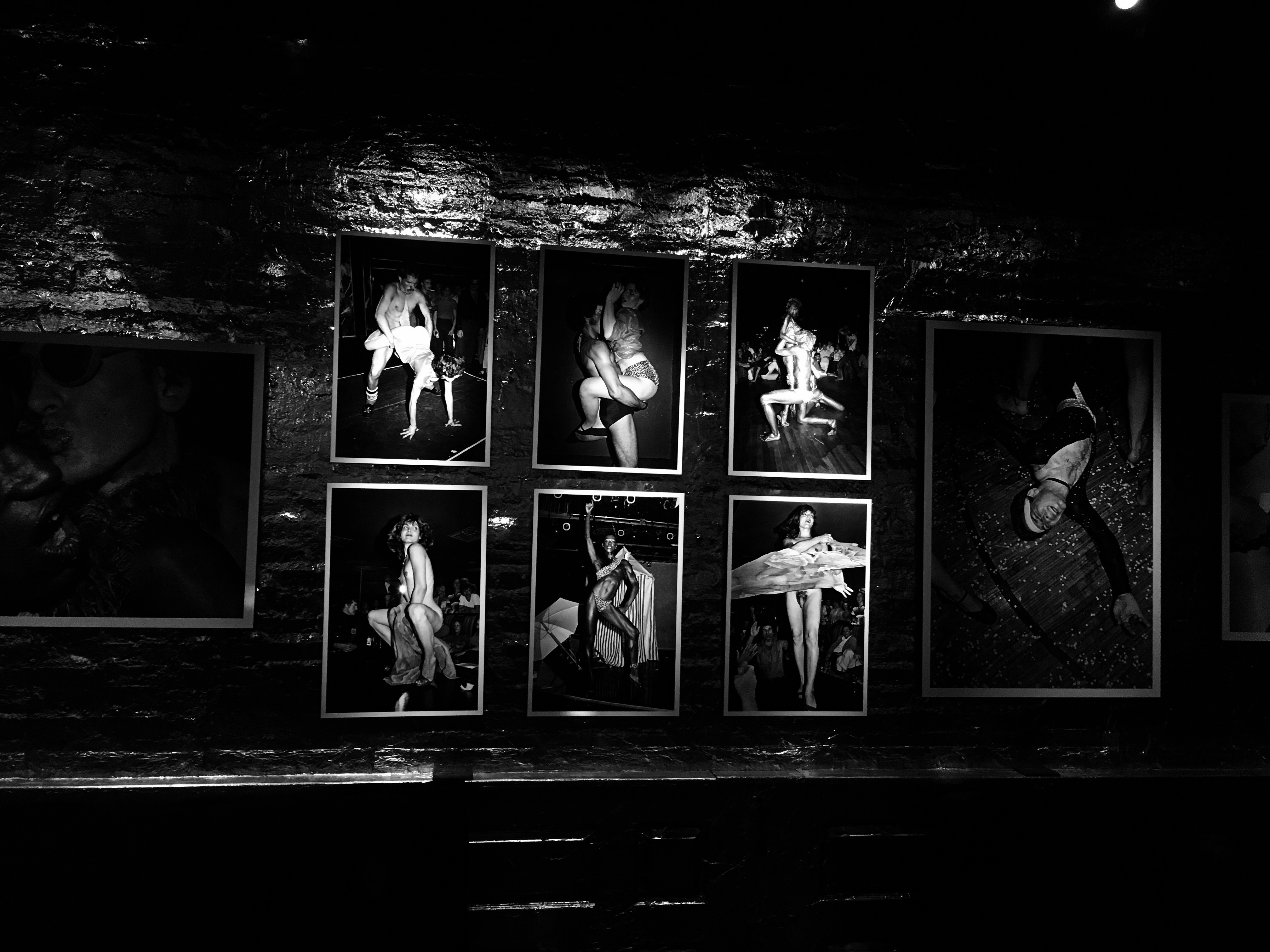 All I can say is that the museum was quite the experience. There was certainly a lot to learn, as there were entire sections dedicated to the history of self-pleasure and exhibits that included what seemed to be ancient pornographic films. While we often think of the past as one void of sexuality, our ancestors were exploring their sexual desires far more than we generally think.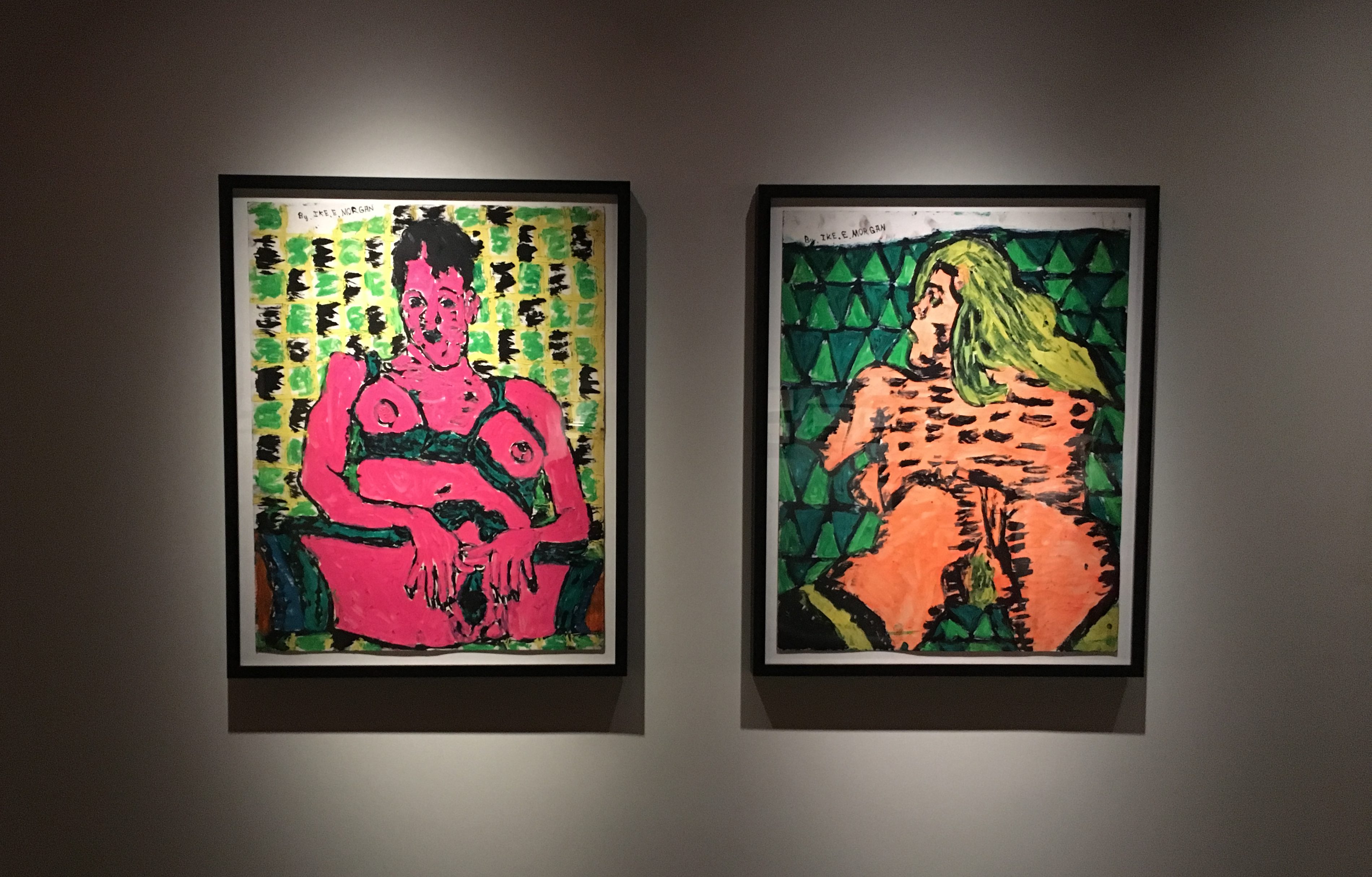 I thought that the most interesting section was actually the exhibition called Unknown/Known: Private Obsession and Hidden Desire in Outsider Art. It was filled with tons of photographs and sculptures created with erotic undertones. Some of them were rather disturbing, featuring young girls and a depiction of their abuse, or photographs taken of women changing without their consent. Others, however, were fascinating pieces that highlighted the best parts of the human sexual relationship.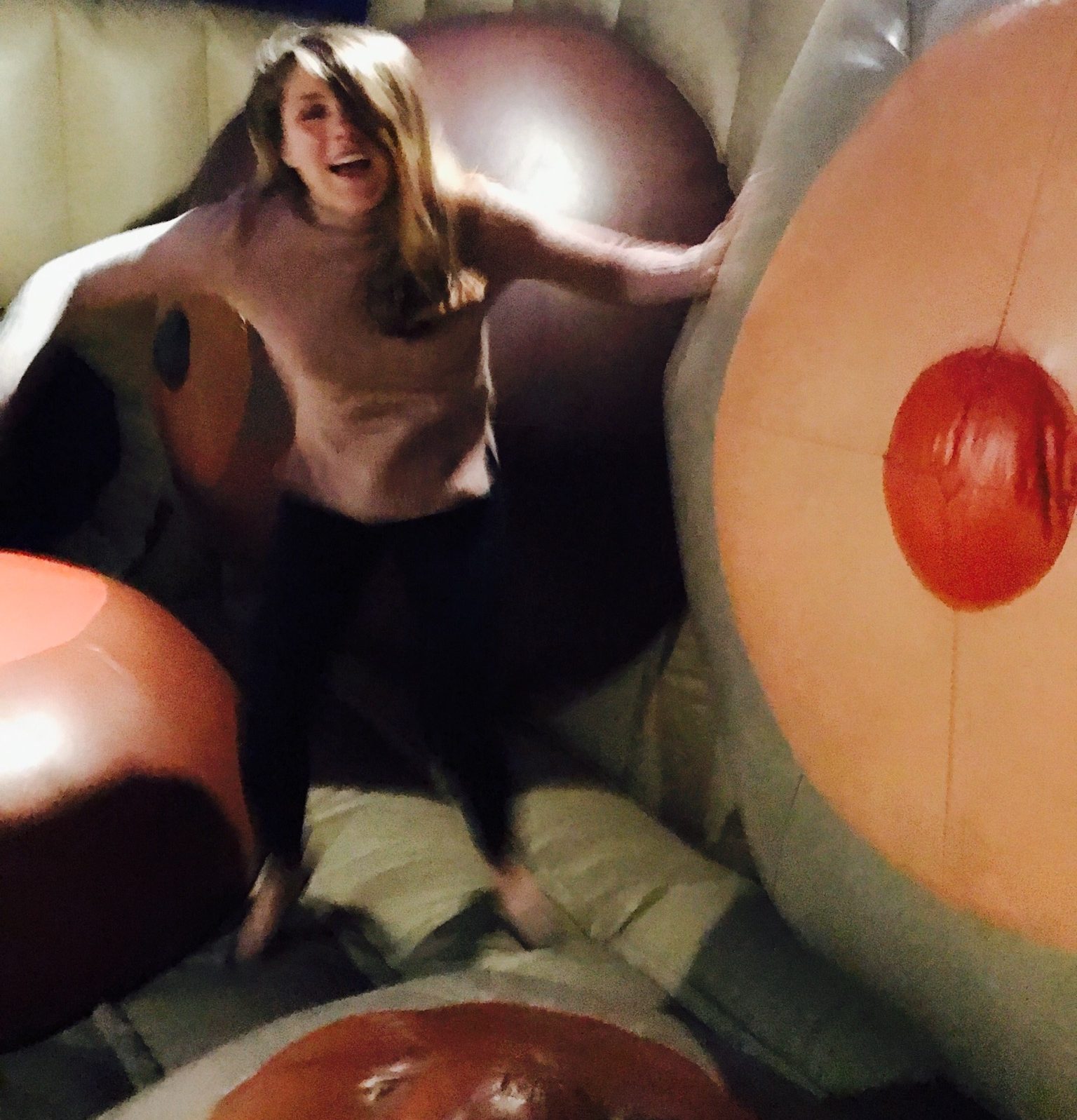 At the end of our time there, Alex and I decided it was absolutely necessary that we take a turn in the breast-filled bouncy house. While it didn't seem like the most hygienic choice, it is one of the more well-known experiences in the museum and we considered it a rite of passage for our time there. At the very least, it made for a good picture!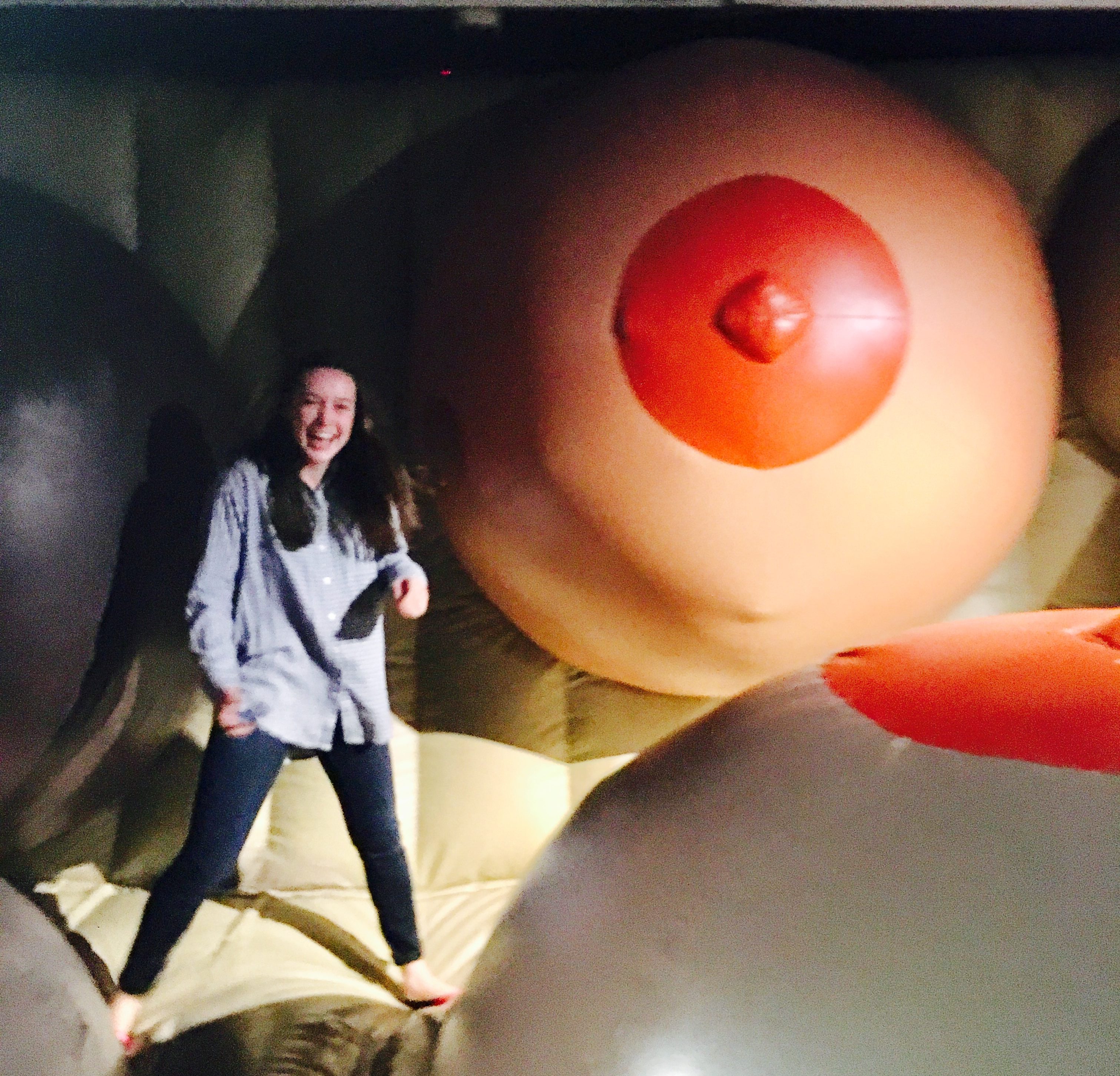 Overall, The Museum of Sex was interesting and I did thoroughly enjoy myself. However, I can't say that the visit is meant for everyone, as you must be prepared to be confronted by a wide variety of genitalia and people from a very long time ago having awkward intercourse. The experience was ultimately a valuable one and I would definitely make the effort to go back if they added exhibits. I'd say that the museum acts as a symbol for what is arguably the best part of New York City: the freedom to be weird but also to be accepted, even loved, for that weirdness.